How far do i have to go to get to you
Many the miles
Many the miles
Jamie, Colin & Emily are grade-school students with severe food allergies.  If someone accidentally spills milk on Jamie or gets peanuts or sesame near Colin and
Emily during school lunch, the resulting anaphylactic
shock would be life threatening.
More than 12 million Americans have food allergies.  That's 4% of the population.
The incidence of food allergy is highest in young children, 1 in 17 among those under age 3.
Anaphylactic reactions requiring hospital treatment appear to be increasing.
Authorities in England report a threefold increase between 1994 and 2004.
Peanut allergies doubled in children over a five-year period, 1997 to 2002.
How far do i have to go to get to you
Many the miles
Many the miles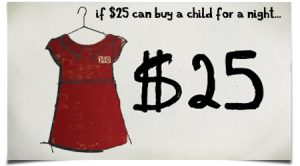 Little girl #146 is missing.  If you have a daughter, her story will sicken you.  That someone would rob a girl of her childhood innocence erodes our humanity.  The recent stats released by the U.S. Department of Justice paint a bleak picture for young women and girls.
More than 1,200 incidents of human trafficking were reported in the U.S. over the 21-month period from January 2007 to September 2008.
Over 90% of the victims, overall, are female.  Hispanics are particularly hard hit, constituting 37% of all sex trafficking victims and 56% of labor trafficking victims.
83% of reported incidents involve sex trafficking, and one-third of the total involve sex trafficking of children.  71% of sex trafficking victims are under age 25.
U.S. citizens account for 63% — a clear majority - of sex trafficking victims.

How far do i have to go to get to you
Many the miles
Many the miles
But send me the miles and i'll be happy to follow you…
Many Miles - Sara Bareilles (click to listen)

Guardian Angel Motorsports' founders Bruce Ledoux, David Quinlan & Dan Watkins triumphantly return for their sophomore effort at the 2010 Rolex 24 Hours at Daytona with co-drivers Bob Doyle and Tom Sheehan. Their mission - as a team of amateurs - is not to win on the track, but to win in the paddock & in race fans' hearts.  The goal is simple:  Raise over $100k for children's charities by driving 1750 laps at four events in 2010.
It's deeply personal.
"Thru our own experiences as fathers of children with disabilities and allergies, we want to help as many children as possible by simply giving them the luxury of a chance to win.  Right now, so many don't have the luxury of even a chance." (Bruce Ledoux, father of Colin & Emily)
In 2009, Guardian Angel Motorsports raised over $75,000 for Children's Hospital of Boston. This year they race for two charities:  www.LOVE146.org, working toward nothing less than the abolition of child sex slavery and child exploitation, and FAAN, the Food Allergy and Anaphylaxis Network (www.foodallergy.org), raising public awareness, providing advocacy and education, and advancing research on behalf of millions affected by food allergies.

The Rolex 24 at Daytona is a chance of a lifetime for Guardian Angel Motorsports
…and a chance of a life for the kids we support.
Would you please help us to defend the defenseless?
Thank you,
Bruce, David, Dan, Bob and Tom
Guardian Angel Motorsports
Rolex GT #18